RIFTEC – Friction stir welded aluminium components
Are you looking for a one-stop solution for your friction stir welded aluminium component?

Then you are exactly right with us. RIFTEC is your competent partner for everything related to aluminium welding and the friction stir welding of aluminium. We weld components made of aluminium, including dissimilar joints such as aluminium and steel, copper or magnesium.
Our offer ranges from the purchase of raw material to aluminium welding to assembly and finishing, everything custom-made. No matter whether simple or demanding, we deliver your friction stir welded assembly - all from a single source.
And that for 20 years now!
How does it work? We call it the RIFTEC modular system:
Do you need semi-finished products?
If you wish we can manage the material purchase for you. We prefer to buy aluminium profiles within the HAI Group to have quality and delivery dates at our end. We hire external suppliers for everything else. But of course you can also provide us with the primary material.
Do you need welding services?
We like to do that. Our preferred welding process for aluminium is friction stir welding. Not just because we put it into industrial use ourselves 20 years ago. But because friction stir welded seams are simply unbeatable! They are gas- and pressure-tight, reproducible and have a strength of 80 - 100% of the base material.
As we are also familiar with fusion welding, we can offer you TIG welding and MIG welding as well - usually as supplementary contract welding.
Do you need mechanical machining?
Attachments need to be installed? Surface treatment is important? Let us do this for you, our employees accept every challenge. Additionally, we have access to our own network of qualified suppliers with many years of experience. Each a specialist in his field.
Why is friction stir welding unbeatable?
Gas- and pressure-tight
Consistency
Environmentally friendly
Little distortion
High static and dynamic strength
Our mission
Pioneering solutions for joining aluminium!
Our key values
innovation – commitment – involvement
Sounds interesting?
Then simply call me.
A first consultation is always free of charge.
Franziska Schwarz-Beck
RIFTEC - Sales
What does all this mean for you?
At RIFTEC you buy from THE experts for friction stir welding in Germany
We take care of all processing steps, the compliance with all requested quality standards and delivery dates
We will deliver your welding assembly ready to use.
Your advantage: time and cost savings. There is only one contact person for you - us
In addition: if you let us do the contract welding, you don´t need to buy a machine for friction stir welding
Whether prototype or series production - we comply with your demand
Guaranteed quality: We are certified according to DIN ISO 9001: 2015, EN 15085-2 CL1 and EN ISO 3834-2
Advantage for the environment: Friction stir welding is very eco-friendly and does not require any protective gases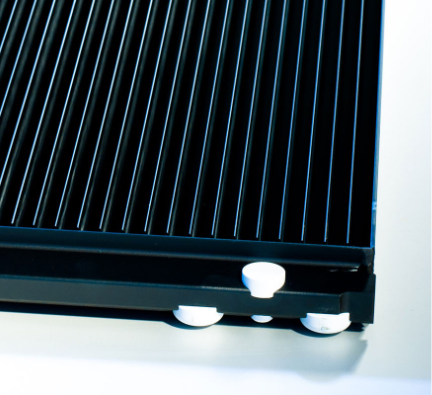 Some of our excellent references